About us
The apartments are located in the old ambient house from which spreads a beautiful green blue calming views of the bay and the Kvarner islands. They are located in a quiet part of the town in a beautiful house that is 200 years old. It have a terrace and a garden with many Mediterranean plants, fruit and olive treeswhere guests can devote to meditation, peace and recreation.
Beli
Beli is one of the oldest and most important towns in the past of Cres. The settlement is acropolis, and is located at 130 meters high hill to the nwrth of the island of Cres, on the site of prehistoric ruins.
A typical coastal village of compact type.
Cres
It is on the north in the end of the bay. West and northwest of it is the peninsula of Istria, on the east and northeast of the island of Krk. Cres was once in history was connected with the island of Lošinj thin coating, the channel was digged and the islands were separated.
News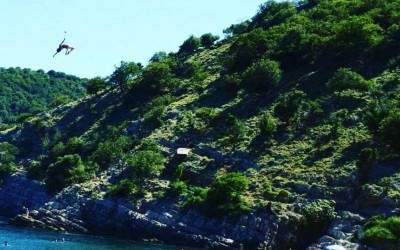 This year we offer a new adrenaline attraction ZIP LINE BELI. 35m above the sea, through the olive groves, the harbor and stops at the end of the beach. read more